2017 Eagles BoxLax Lacrosse · Male Intermediate
MonTueWedThuFriSatSun 8:00am to 10:00am
Individual Fees

Regular

395.0

+ 24.0 Processing Fee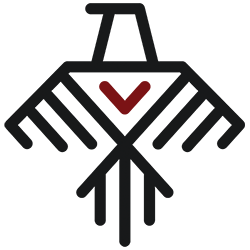 Eagles BoxLax is a new Indoor Lacrosse Travel Team in Broward County, Florida for rising 9th grade to rising 12th grade boys. Led by Calvary Christian Academy Head Coach Adam Bond, the Eagles offer a "player over program" philosophy and provide exceptional training and coaching for field players in a safe, air conditioned and exciting environment.
Box Lacrosse is played indoors on a small field, with 12 players (including the goalies) on the field at any given time during the game. Consider the possibilities:
Box is played indoors (in air conditioning), so no weather conflicts, including heat, ever.
The smaller field forces players to develop stick handling, passing and catching skills at a much higher rate than field lacrosse.
The goals are 4' x 4'9" - much smaller than outdoor goals - causing players to develop better shooting skills at a much higher rate.
The ball never goes out of bounds, providing excellent (and fun) off-season conditioning and ground ball work.
Contact is limited compared to field lacrosse, so potential for injury is much lower.
Many top college and professional players use Box Lacrosse to get better during the offseason. Almost all of the highest scoring players in NCAA Lacrosse history grew up playing Box Lacrosse. More than 20% of the current MLL Professional Field Lacrosse players also play in the professional indoor league, the NLL.
It is also widely played in the northern parts of the US and in Canada by high school players and younger, due to winter weather. This is why players from the north largely have better stick skills than players from areas with warmer weather.
Box lacrosse is simply the most fun, most efficient and most intelligent way to get better at lacrosse during the offseason.
Cost includes reversible jersey and shorts, one tournament fee and 24 practices. If we decide to play in additional tournaments, those registration fees will be collected at that time. NOTE: Avoid the $24 online processing fee by writing a check made out to Missio Lacrosse and delivering it to Coach Bond.
EAGLES BOX LAX TRAVEL TEAM WILL PRACTICE SATURDAY MORNINGS, 8-11AM, AT CCA MAIN CAMPUS GYM.
FIRST PRACTICE IS JULY 29, 2017
WE WILL FIELD 2 TEAMS AT THIS YEAR'S JINGLE BRAWL TOURNAMENT! THE ENTRY COST FOR THE TOURNAMENT IS INCLUDED IN THE REGISTRATION FEE.
THE DATES FOR THE TOURNAMENT ARE DECEMBER 16-17, 2017.
FUN BOX LAX LINKS:
BOXLAX Helps Win The NCCA D1 Championship
NLL YouTube Channel